Plessey Breeze Connectors
...From Lancaster to Lightning
Plessey Breeze connectors entered RAF service during the second world war, and continued flying in front line aircraft until the late 1980's, and possibly in the last Canberras in the 2006!
Their invention saved time when building WW2 aircraft. Previously equipment had been wired point-to-point in the assembly lines. The ability to simply install and plug-in a ready-made a harness saved on assembly time. They were one of the early multi-pin connectors designed for aircraft.
Construction
Breeze Sockets, or "Free Units" are cable mounted, and have an externally threaded body which can rotate freely of the inner insulated pin-carrier. This feature makes them unique, as most other circular multi-pin connectors use an separate internally threaded retaining nut. The Free Units have female contacts / pins.
Breeze Plugs, or "Fixed Units" are panel / chassis mounted, and have an internal thread and male contacts / pins.
Variants
Breeze connectors developed over the years, and the different variants are known as "Stages", detials of which can be found in the datasheets below.
Examples
Breeze cable mounted Stage 3 Free Unit, 3 contacts, aluminium shell. This example has been fitted with a modern cable, and plastic T&B cable tie used for strain relief.
Breeze Stage 4 Fixed Unit, 2 contacts - Part of an pressure switch from an EE Lightning, dated 1983:
Breeze Stage 1 Fixed Unit, 3 male contacts - Part of a cockpit indicator from a De Havilland Dove,
dated 1967:
I was working with some industrial R-R Olympus engines in 2016 when I found the anti-icing air valve to have a breeze connector: showing there are some still in service, and making money, some 70 years on from their invention!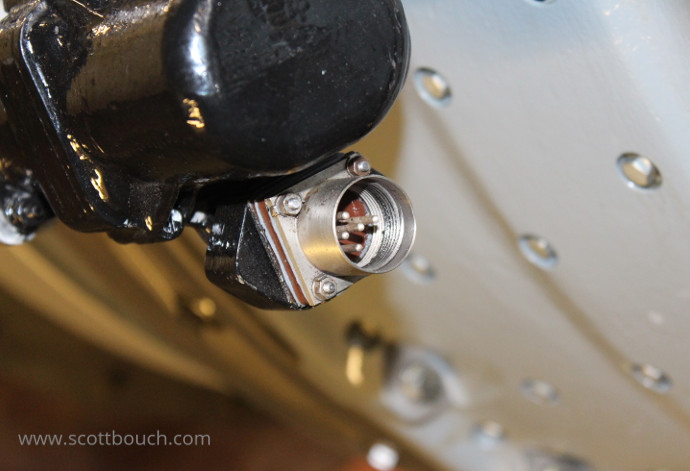 Rolls-Royce Industrial Olympus anti-icing air valve, 5 contact connector.
Usage
The Free Unit female contacts need to be aligned with the Fixed Unit male contacts, then the body is then rotated, screwing it into position.
The Free Unit strain relief nut needs to be loosened to allow the body to rotate. When the Free Unit is screwed into place, the strain relief nut can then also be tightened up.
Datasheets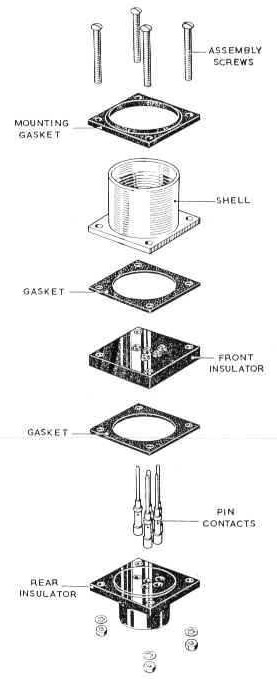 Above: Stage 3 (cliamtic proof) Fixed Unit / Plug.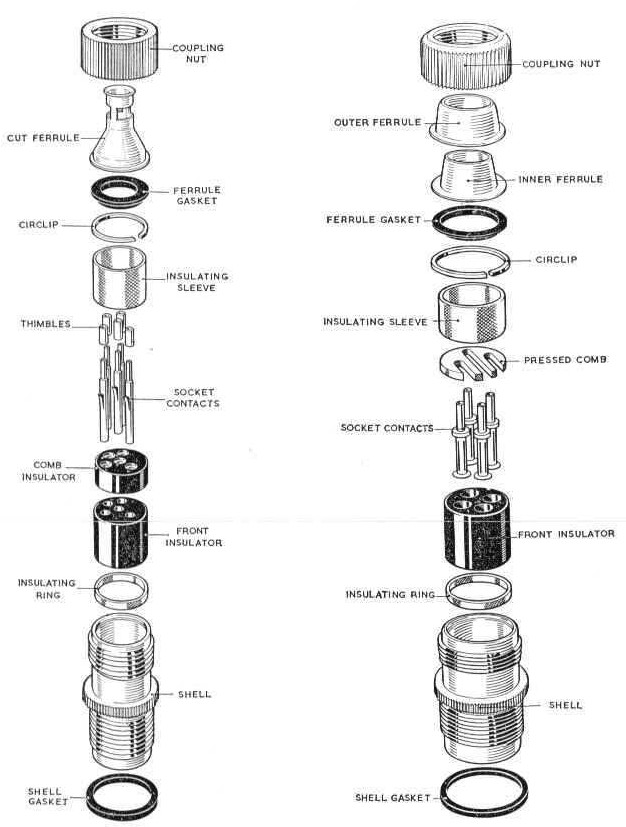 Above Left: Stage 3 Free Unit / Socket, climatic-proof.
Above Right: Stage 4 Free Unit / Socket, vibration-proof.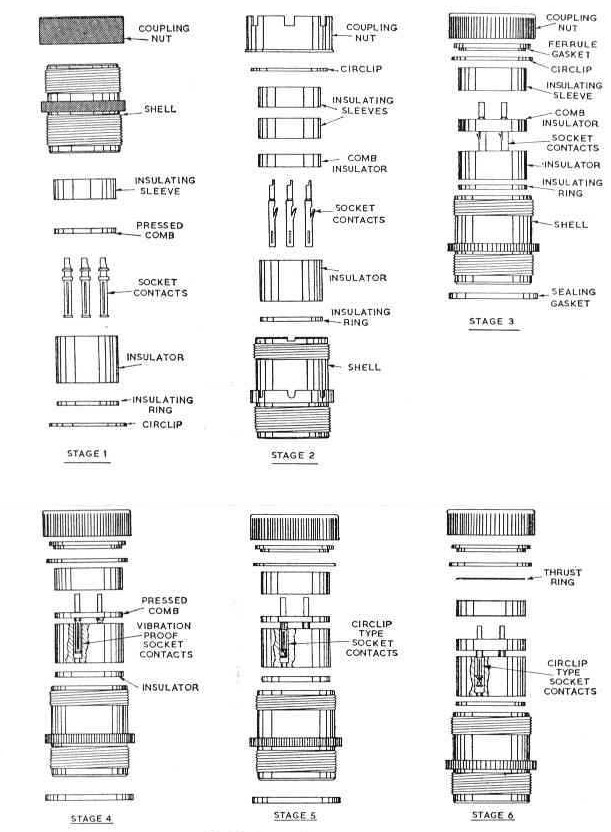 Above: Free unit / socket, stages of development.
Thank-You's
Terry Parker for providing the upper datasheeets.
Martin "ZL2MC" from NZ for providing the lower datasheet.