Contact
I welcome comments on this website (typos, corrections etc..) as I like to get it right.
I am more than happy to discuss any of the projects with you, and I like hearing from people working on an interesting project, it's always good to share ideas and learn from each other!
I'm @scottbouch on Wire, or drop an email to: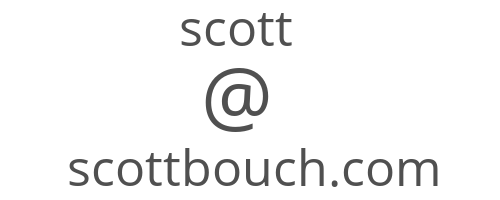 Also if you feel like offering me an interesting job, please check out my
profile.